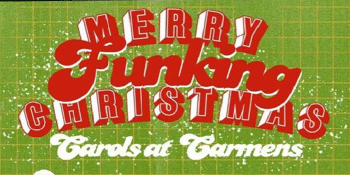 CODE ONE
Red Wine Roses + Letters to Lions + Sketchy Fancy + Dan Twining
Miranda Hotel (Miranda, NSW)
Friday, 21 December 2018 7:00 pm
You could be forgiven for thinking that the Red Wine Roses were just another Sydney band. Just another six-piece built upon hair and youth. But from the moment the band starts playing it becomes obvious that this isn't the regular formula. The RWR mix an eclectic sense of rock, funk, and blues to bring a unique and wholly original sound to the stage. Although, the RWR would simply rather describe themselves as, "six different cats with six different record stacks."
Forming in 2014, and with nothing but a guitar and something to say, RWR evolved out of a few late-night jam sessions. These late-night howls slowly gave way to electric live performances not unlike the energy emitted from a southern Baptist preacher.
The last few years have been busy for the RWR. They supported rock legends The Angels during the Sydney leg of their Australian tour, headlined the Grub Festival in Queensland, embarked upon their first ever Australian tour, and finished 2017 working on new material for an upcoming debut album release. Throughout all these accomplishments they've demonstrated a timelessness to their music that is at home alongside both old and new acts. They've rocked alongside international acts such as The Troggs, The Preatures, DZ Deathrays and Wild Honey.
The new year is sure to keep the RWR busy. They released their new single, Dakashan in early 2018. The track is an engrossing and progressive hit that draws you in on a wispy flutter of the flute and then swallows you whole with its smooth and calculated sound.

No doubt, Australia – and the world – will be seeing plenty of the RWR in years to come. Frontman, Ryan Hutt, has purchased a bus and the band is preparing to hit the road to deliver a Xmas offering to Miranda Hotel. Don't miss it.